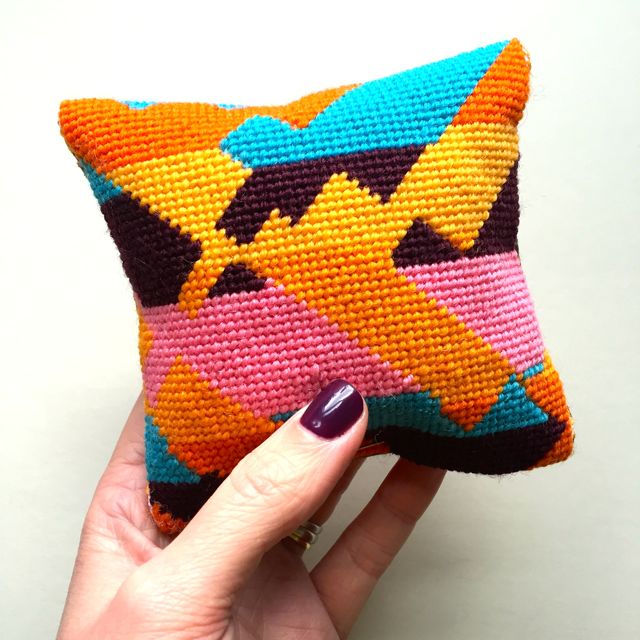 We were really please to meet Kate Marsden textile designer, blogger, and crafter extraordinaire at the Knitting & Stitching show, October 2015.
We love her designs so were thrilled when she bought Mini Canyon #1, one of our mini kits to try and then she blogged about her experience. It was just great to get her feedback via the blog and we think she must have enjoyed it quite a lot, as she has gone on to start our full size cushion kit Futura Green and blog about this too…
Here is the post from Mini Canyon #1 to be going on with. Thanks Kate.
http://madebymrsm.co.uk/2015/10/30/needlepoint